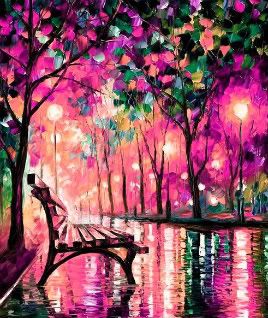 Look around.
I see beauty in so many things. I see the world in my own view, it can be dark, but I like to see it through. Just one smile, it's all I ask of you. Happiness, 'cause I give it to you. I want to be the only one sad, if you are at least someone who has nothing to bind them. Nothing to lose, but don't we ever lose it? Don't we try to believe in, things that are so foolish?
Describing you.
Sweet, beautiful music. I try to sing it, but I can't. No note describes you. Words, passionate, loving. I try to write it, but I can't. No word describes you. No matter the place, paradise follows you. My heart is your place. Never are my days so hard. Singing it loud and large. Just writing a love song-it is my job. To show you how you are. How much I love you. How beautiful is the world, revolving around you. When you open my eyes, everything's lovely. Nothing seems to die, nothing at all ugly. Just everything is beautiful, just like you. Though it is still hard to describe you. The way, the feel-you are to me. The happiness divine you send on the wind to me. My god. I love you. (-Not about anyone in particular. It is how I feel towards anyone I ever love.)
Clouded.
I view you as my world, that you yourself cannot rule. You, that person I might find special. As in the Canterbury Tales, I am a woman, and I like to have power. Don't view me as an arrogant, persistent love bird. Don't see me as weak and easy to manipulate, because I will be sure to give you a run for your money. You can blame it on my soul, but it's who I am. I am my own flower taking in the sunshine that I provide. One smile on your face, it lights the skies and it makes me happy- even sad song occasionally. It's nice to know that, I can be so sad and sing it 'cause I'm happy someone understands.
Sadness.
It shows an innocent purity. It shows a world of emotion, incomparable to the others. Torment, fear, atonement unclear. Killings and suicides it makes for a big nose dive. Depression is now classified, as an ailment, the toughest to fight in our time. It leaves you breathless, mouth completely dry, you want to sit in a corner, waiting to die. You can be confused having been mislead, or a spirit, the undead. Who haunts to no end, as it tries to avenge its unruly death.
You could be a teenage cutie, crushed by the world's realistic conclusion: that it is time to freakin get over him.